A home is a large financial asset, and deciding to sell it is a big decision that involves a lot of preparation and work. When you're ready to sell it's important to have a real estate professional handle the details involved so you can be successful and receive top dollar for your real estate. 
Before you begin this process, you will want to think about important factors such as:
When should you sell?
How do you get the best price?
What kinds of renovations should be made prior to the sale?
What are the current market conditions demanding?
The answer to these questions and other pertinent information can be obtained through a real estate professional and they'll help arm you with what you need to reach your goal – selling your home fast and for the best price.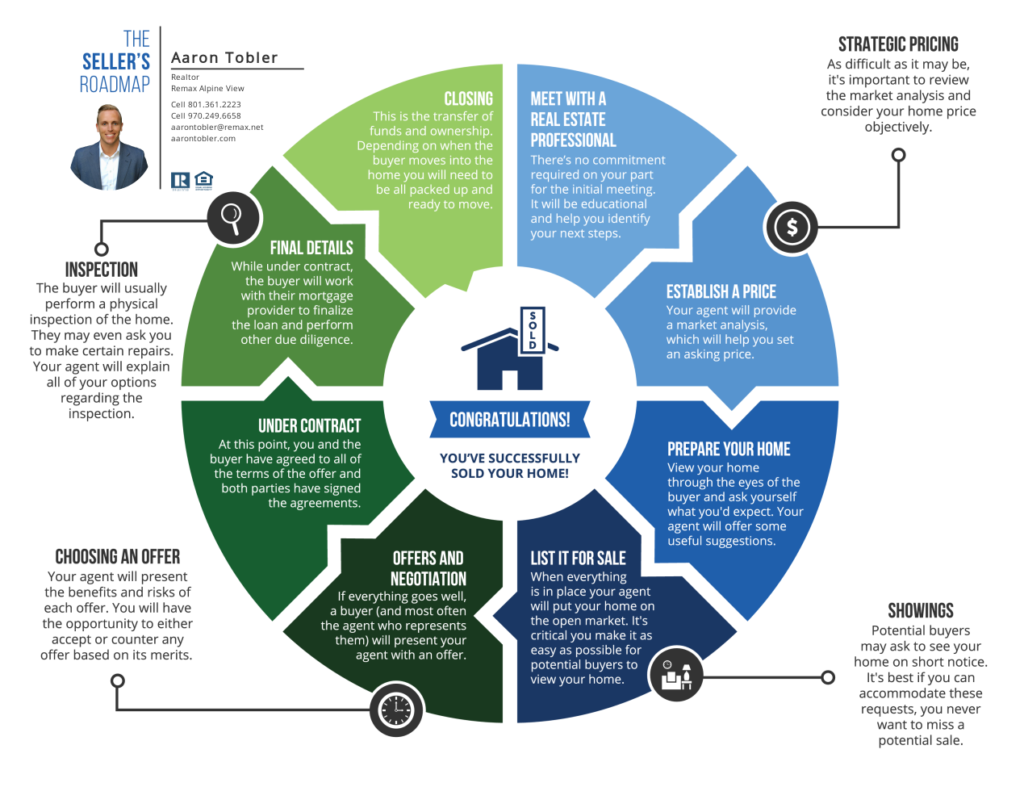 All real estate licensees are not the same. Only real estate licensees who are members of the National Association of REALTORS® are properly called REALTORS®. They proudly display the REALTOR® logo on the business card or other marketing and sales literature. REALTORS® are committed to treat all parties to a transaction honestly. REALTORS® subscribe to a strict code of ethics (which in many cases goes beyond state law) and are expected to maintain a higher level of knowledge of the process of buying and selling real estate.
Real estate transactions involve one of the biggest financial investments most people experience in their lifetime. Transactions today usually exceed $100,000. If you had a $100,000 income tax problem, would you attempt to deal with it without the help of a CPA? Likewise, if you had a $100,000 legal question, would you deal with it without the help of an attorney? Considering the small upside cost and the large downside risk, it would be foolish to consider a deal in real estate without the professional assistance of a REALTOR®.
Once your home goes on the market, it becomes a product. Home Styling or Staging simply allows you to highlight the best of your home and de-emphasize its flaws. It's not about decorating, but actually turning your home into a model, to appeal to the broadest range of prospective buyers. The goal is to make people feel like they could live there, and the best way to do this is to "neutralize" the surroundings.
Below you can find some cost effective tips from stagers and real estate pros to put your home into prime showing shape.
Tighten up or remove anything hanging loosely from the exterior of your home. Mow the lawn, rake the leaves, shovel the snow. Don't go crazy with landscaping but consider a potted or hanging plant as you approach the front door. Clean the front door, railing and deck.
Starting with one room from start to finish begin clearing out closets and clutter. Remove everything you don't use or won't need in the next few months. Donate it to charity, let a friend re-use it or rent a storage space for things you really can't part with. You can give away or pack up toys, linens, and small kitchen appliances to store offsite. Buyers are also forgiving of storage boxes neatly tucked away in a garage or basement. Focus most on the most visible areas such as the foyer, kitchen, living room, master bedroom, and family room.
Oftentimes rooms will look better by just removing one piece of furniture. If that's the case, put the extra easy chair in storage along with your clutter. 
Walls that need to be painted should be done in neutral colors and any strong and vibrant colors should be painted over.
Walk up and down stairs, down halls and into every room and put yourself in the buyer's shoes…what do you notice? Chipped paint, old nail holes, peeling wallpaper, damaged walls. These are all buyer turn-offs that can easily be fixed. Fix them. 
When a showing is setup open all the curtains, turn on the lights, and air the house out briefly (10 minutes or so). Fresh flowers can be a nice touch and in some cases the smell of freshly baked goods can go a long way. 
Even if its not a professional stager, a family member or friend may see problems you missed that are easily addressed. Tell them to approach it as if they were buying and use the constructive feedback to your advantage. 
Additional Seller Resources